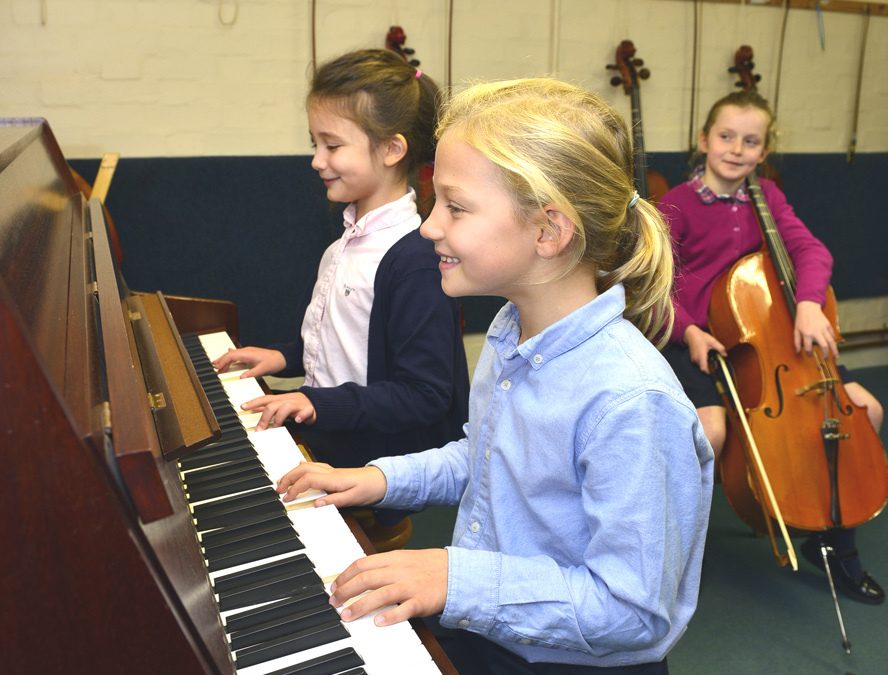 RESEARCH showing that playing a musical instrument can boost a child's academic performance has been backed up by a Worcestershire school.
Studies carried out have shown that – in one case – musically trained children aged four to six performed better in memory tests than those who had no instrument lessons over the course of a year-long programme.
In another piece of research, the University of Toronto found that the IQ scores of six-year-olds who had taken keyboard or voice lessons were, on average, three points higher than normal.
Will Lockett, the headmaster of Abberley Hall School in Great Witley, welcomed the news and said that it proved what the school had believed for many years.
At the school, more than 200 individual instrumental lessons, taught by a team of 12 full time and visiting staff, take place every week in all the orchestral instruments, singing, acoustic and electric guitar, recorder, percussion, piano and organ.
He said: "This is a very musical school, encouraging all our children, from the age of two, to take part in music lessons and regular performances and to earn an instrument.
"We have heard of brain-training computer games giving young minds a cerebral workout with impressive results, improving their maths and concentration skills in the classroom.
"However, we have also seen that encouraging a child to learn a musical instrument helps to stimulate their creative processes and boost academic achievements.
"There is now considerable evidence that taking part in musical activities can influence other areas of development and there is no doubt that music can play a very important role in a young pupil's progress."